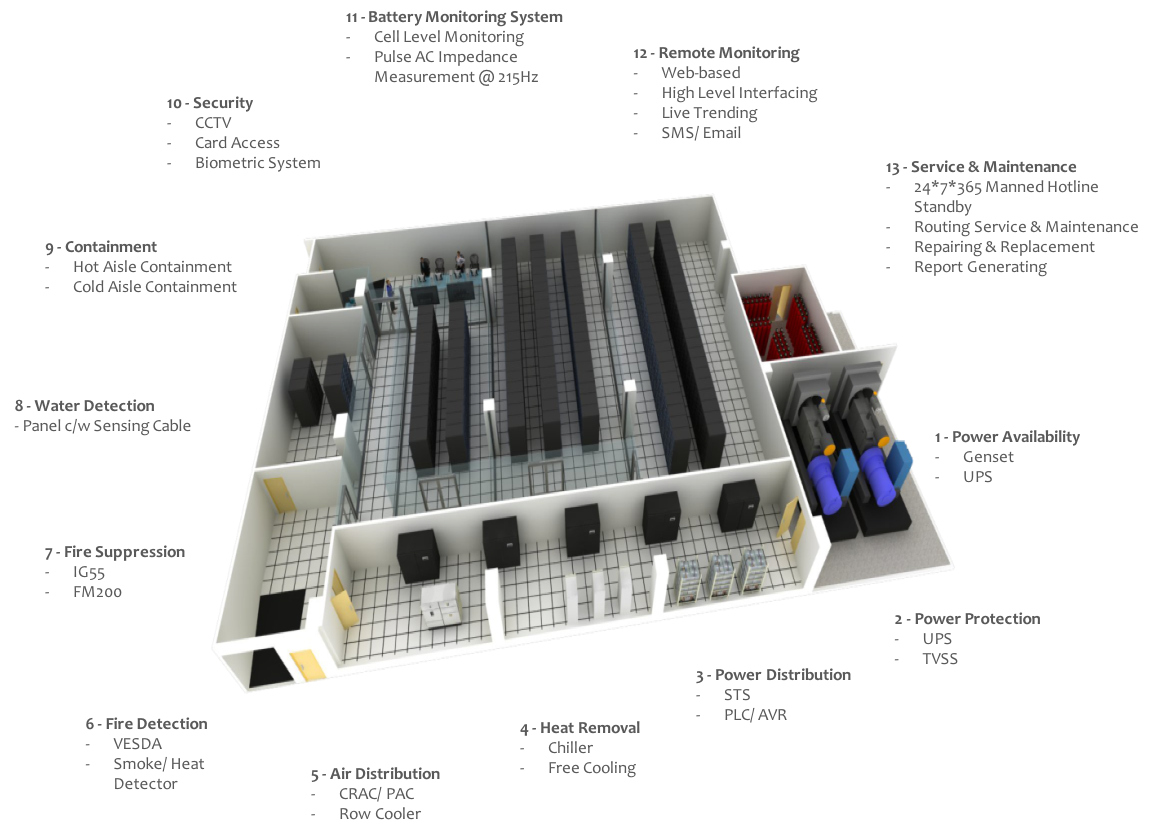 Successful data center design build construction projects require a balance that can only be maintained through a deep understanding of every element, process and requirement of your data center infrastructure. Every one of our successful project starts with a deep understanding of our client's business. In this industry, there's no such thing as a "one-size-fits-all" solution. Before one piece of equipment is selected, before any topology is chosen, before the floor plan is envisioned, we listen to your data center requirements.
We produce a quality, constructible design that will help you achieve your business goals. As a result of being vendor neutral – meaning we're not tied to any OEM, we select the right design, equipment, and partners for our client's data center projects by putting their interests first.
In-house Project Leads are assigned to each project phase: Conceptual Design, Engineering, Equipment Selection and Pre-construction, Construction and Commissioning and they all work together from the first day of a project until the data center goes live.