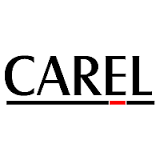 A simple and economical solution for resolving
the problem of flooding…
The CAREL flood prevention system is a device designed to quickly and reliably detect unwanted water leaks, to protect equipment or special environments (computer rooms, offices, laboratories, industrial facilities, boiler rooms).
The advantages of the device include easy operation,
with no configuration and maintenance required, and simple connection.
Simply connect the power supply, the sensor, and the signal device.
Typically, the detector is installed in the electrical control panel, while the sensor is located in the area being controlled.
When the sensor is wet by water, the signal system is activated.
Brochure can be reach at below;